Swimming
Benton Hall's 18-metre indoor swimming pool is an excellent place for exercising and provides a tranquil, relaxing atmosphere to unwind after your workout in the gym, in a class or on the golf course. Build fitness, tone and flexibility with adult-only swim times, Family Splash sessions and aqua classes. Dedicated lane swimming is available.
Dive right in
Build your fitness in an incredible 18-metre indoor swimming pool.
Opening Times
Daily: 6.30 am to 21.00 pm
Weekends: 7.00 am to 7.00 pm
Family times
Mon, Wed, Fri: 15:30 pm to 17.30 pm
Tues, Thurs: 15:30 pm to 16.30 pm
Weekends: 11.00 am to 17:00 pm
Swimming at Benton Hall
One of the best forms of exercise, swimming is a low-impact, cardio workout which tones muscles and builds strength.
Dedicated lanes
With dedicated lanes for all abilities, you can hop right in and start swimming at your own pace.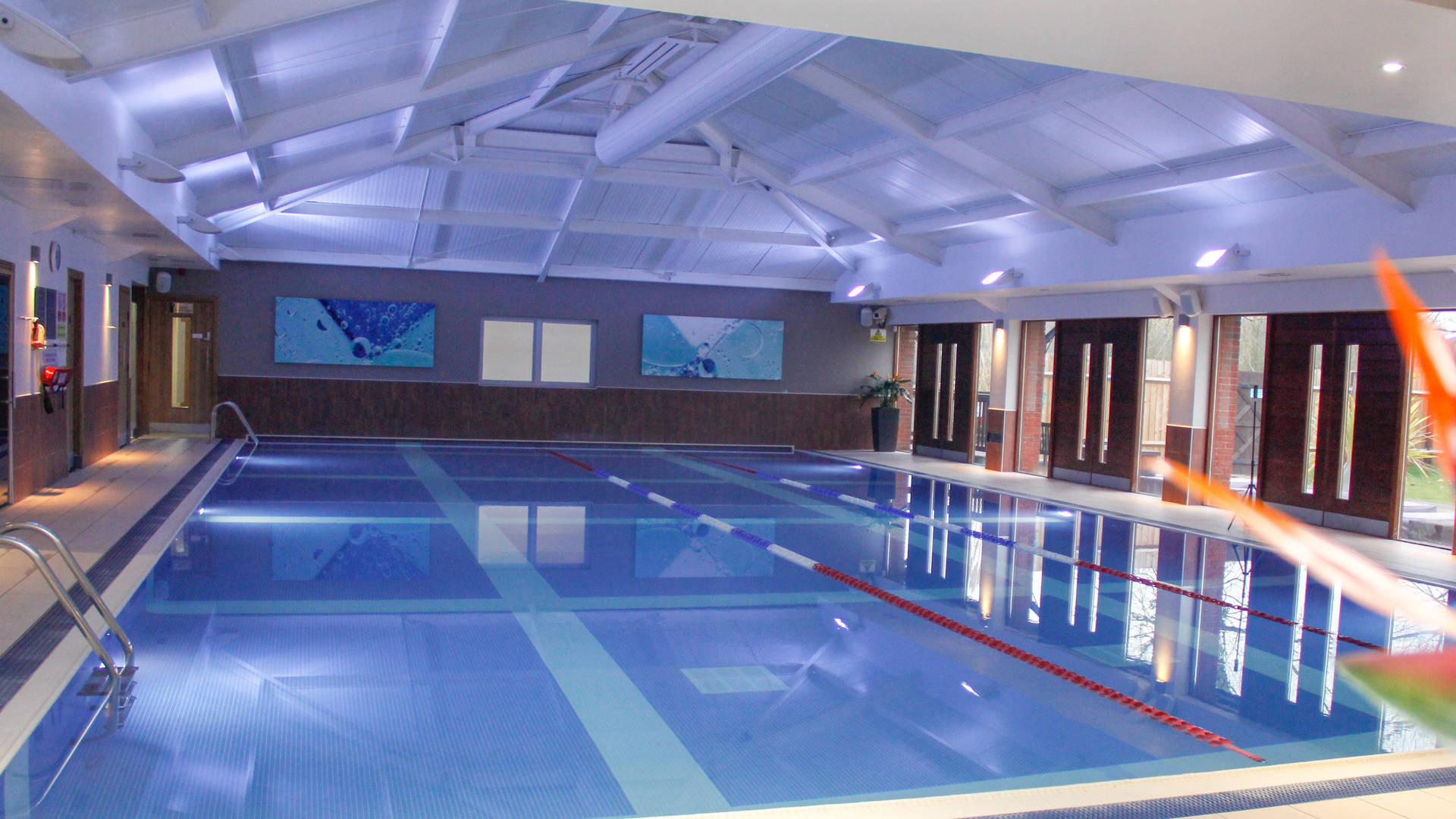 Aqua Classes
Combining traditional gym workouts in the water gives you great body support whilst improving overall fitness.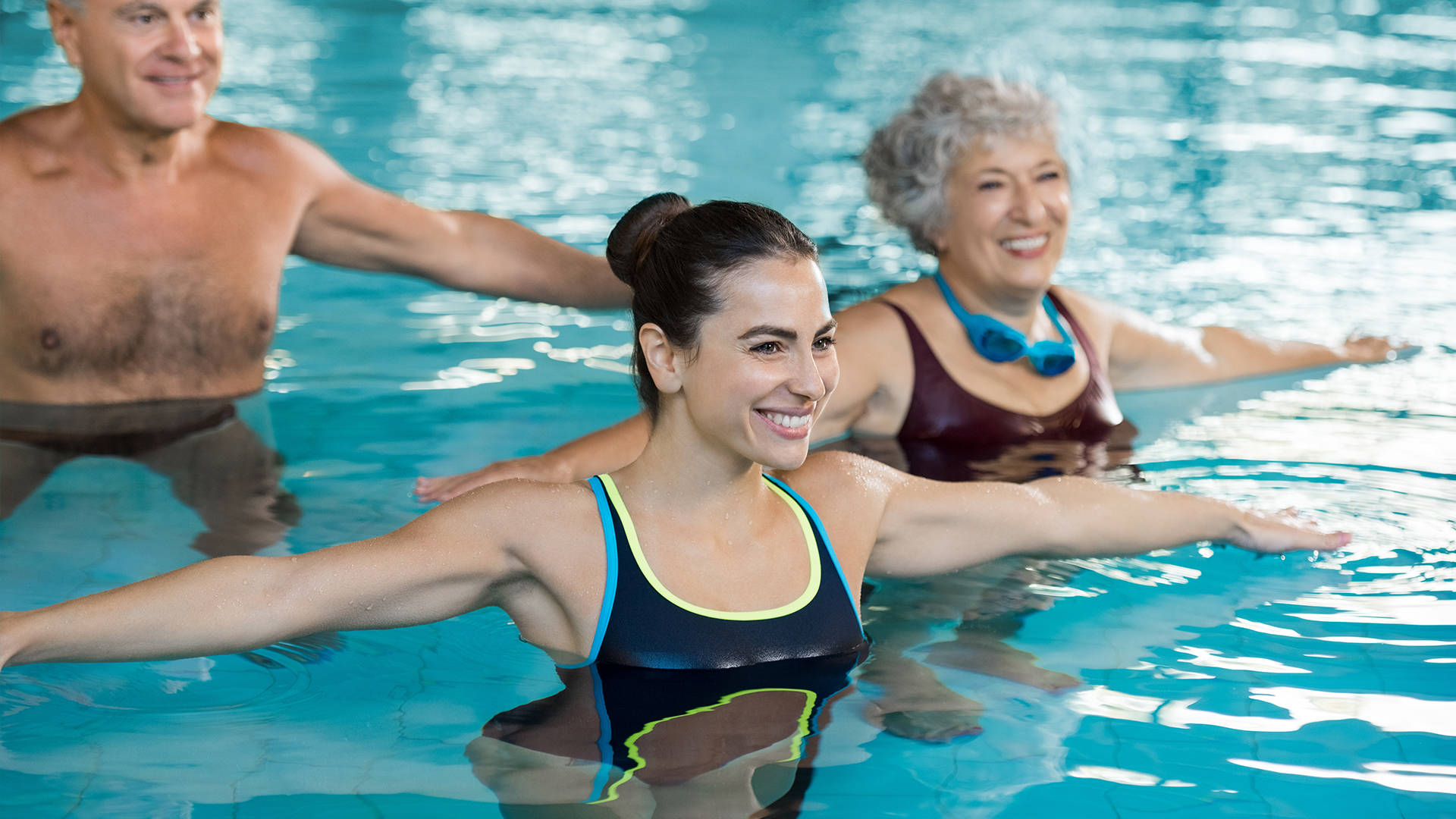 Swimming Lessons
Swimming is a great family activity that not only helps you feel good but is a great life skill.
Our professional instructors can teach your family to swim, regardless of age or level.
Wet spa
You can soak those tired muscles in our warming hydro pool. Or elevate your senses to a new level of serenity in the sauna and steam rooms, with unlimited access for members.